Konkursa «ResearchSlam 2018» otrā atlases kārta ir veiksmīgi noritējusi un finālā iekļūst Latvijas Universitātes doktorants Ingus Pērkons un Rīgas Tehniskās universitātes doktorante Māra Pudāne. Abi konkursa dalībnieki iegūst iespēju sacensties par galvenajām balvām finālā.
Jauno zinātnieku konkursa «ResearchSlam 2018» otrā atlases kārta notika 31. janvārī literāri muzikālajā klubā «Četri balti krekli». Tajā sacentās septiņi doktoranti un viens maģistrants no četrām dažādām Latvijas augstskolām. Konkursa dalībnieku uzstāšanos vērtēja skatītāji un žūrija: «ResearchSlam 2016» finālists un 2. vietas ieguvējs Kārlis Kalniņš, nodibinājuma «RTU Attīstības fonds» projektu vadītāja Krista Alksne, Creativity Lab partnere un Demola Latvia fasilitatore Signe Adamoviča, RTU Doktorantu studiju nodaļas vadītāja vietniece Santa Rendore un RTU Inženierzinātņu vidusskolas skolēns Daniels Stabulis. Savu viedokli aktīvi izteica arī skatītāji, balsojot par savu favorītu.
Šoreiz žūrijai un skatītājiem uzdevums bija īpaši grūts, jo dalībnieki bija vienlīdz labi sagatavojušies un sniedza pārliecinošas prezentācijas. Izskanēja stāsti gan par prostatas vēzi, gan par elektrības ražošanu kosmosā, gan arī par dzīvnieku personalitātēm. Par to, ka visas dalībnieku tēmas ir interesantas un aktuālas, liecināja arī spraigās diskusijas ar žūrijas locekļiem un skatītājiem.
Apkopjot gan žūrijas, gan skatītāju vērtējumu pirmo vietu ieguva LU doktorants Ingus Pērkons, bet otrajā vietā palika RTU doktorante Māra Pudāne. Gan žūrijas, gan skatītāju simpātijas Ingus ieguva, stāstot par medikamentu radīto piesārņojumu apkārtējā vidē un veidiem, kā to noteikt. Savukārt Māra pārsteidza ar stāstījumu par emocijām un to izplatības scenārijiem dažādās cilvēku struktūrās.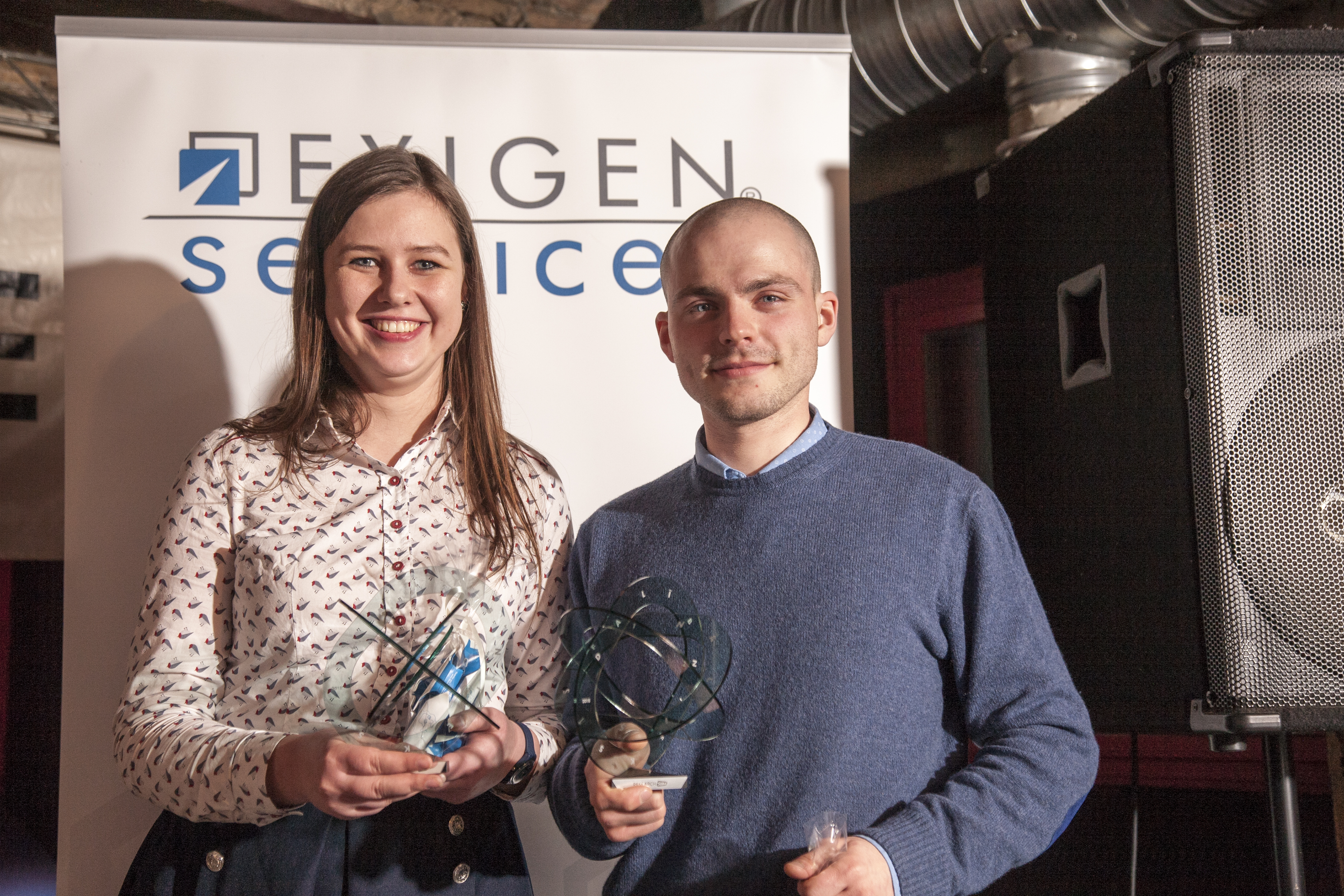 Trešā atlases kārta notiks 7. februārī plkst. 19:00 literāri muzikālajā klubā «Četri Balti Krekli», Vecpilsētas ielā 12. Visi ir laipni aicināti nākt un atbalstīt dalībniekus!
http://wpweb-prod.rtu.lv/researchslam/wp-content/uploads/sites/56/2016/01/Reaserch_slam_logo_zils.png
0
0
annijaadmidina
http://wpweb-prod.rtu.lv/researchslam/wp-content/uploads/sites/56/2016/01/Reaserch_slam_logo_zils.png
annijaadmidina
2018-02-02 14:13:51
2018-02-02 14:13:51
Noskaidroti vēl divi «ResearchSlam 2018» finālisti